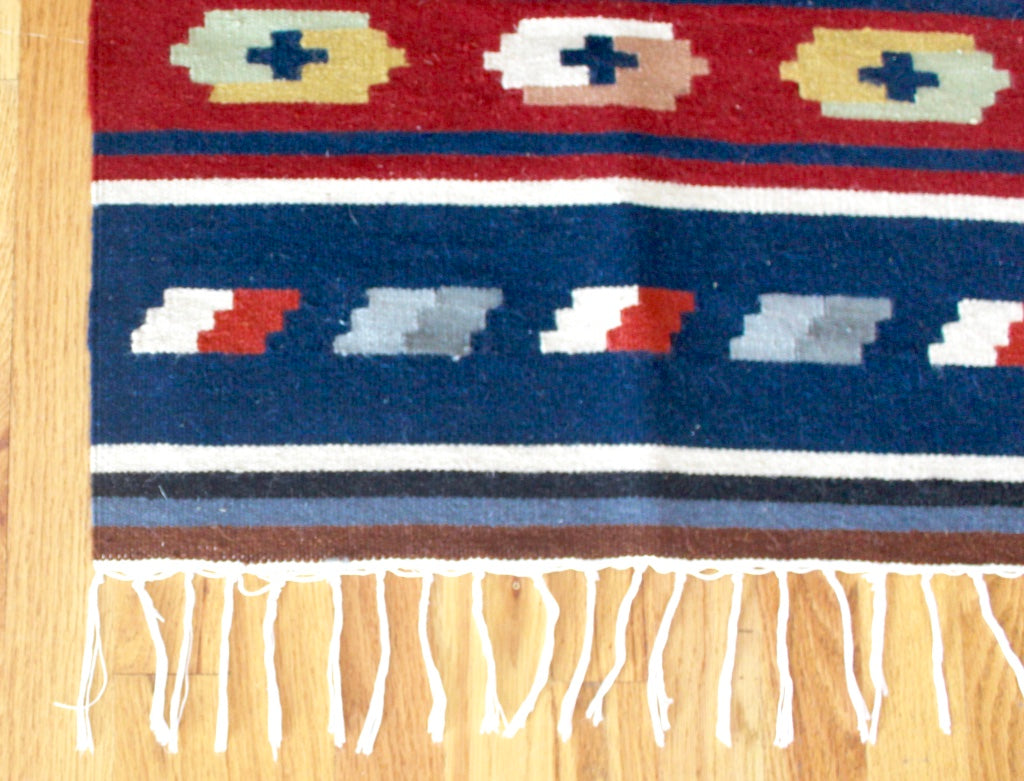 Arkan Gallery
Maria | 4' x 23"
Free Shipping and Returns
We provide FREE Standard Shipping on ALL orders. If for any reason, you are not in love with your Art, please let us know and we will offer you a FULL REFUND. We will even pay for the return shipment.
Description 
The Maria rug is a beautiful bright colored rug with lots of  patterns ,blue and dark red colors. Perfect to add the pop of color you need. Each of our rugs is one of a kind hand loomed in Egypt, sizes are approximate. 
Size:  4' x 23"
Material: 100% super fine wool hand loomed.
Care: We recommend dry clean only. 
Indoor use.
Our 100% wool rugs are all artisan made in the village of Fowa in northern Egypt. With thousands of workshops owned and operated by the village residents it has always been the hub for handmade and Kilim rugs in Egypt. Unfortunately, this amazing craft is declining significantly, that's why we partnered with Fowa's local artisans for an attempt to preserve this priceless precious heritage. Ethically hand loomed and socially responsible, you'll find each rug is one of a kind. We know our artists and we make sure our wool rugs are all handmade under ethical labor conditions.